The first books I remember reading are "Winnie the Pooh" and then "The Lion, the Witch, and the Wardrobe." Under the influence of those stories, I spent many afternoons trying to get the animals to talk—from chickens to cats to the goat. It was my ultimate dream: That all earthly beings would be able to understand and communicate with one another, and then we could all coexist in this vast Utopian community.
But would that really be the case, if all or even some of the animals could converse with us in our own languages? With us humans, who've sort of gotten comfortable with ruling the planet? Would our species really be able to tolerate other beings having the ability to reason and communicate on the same level as us?
Kij Johnson's anthropomorphic masterpiece "The Evolution of Trickster Stories Among the Dogs of North Park After the Change" is a deep dive into this question. On this episode of one of my favorite fiction podcasts, The Drabblecast, domesticated animals–dogs in particular–are suddenly able to speak. A dream come true, right?
I can almost guarantee that fans who listen to this story will do at least one of the following:
Name their next dog "Gold."
Start listening to the Pixies again (or for the first time).
Google the slaves of George and Martha Washington.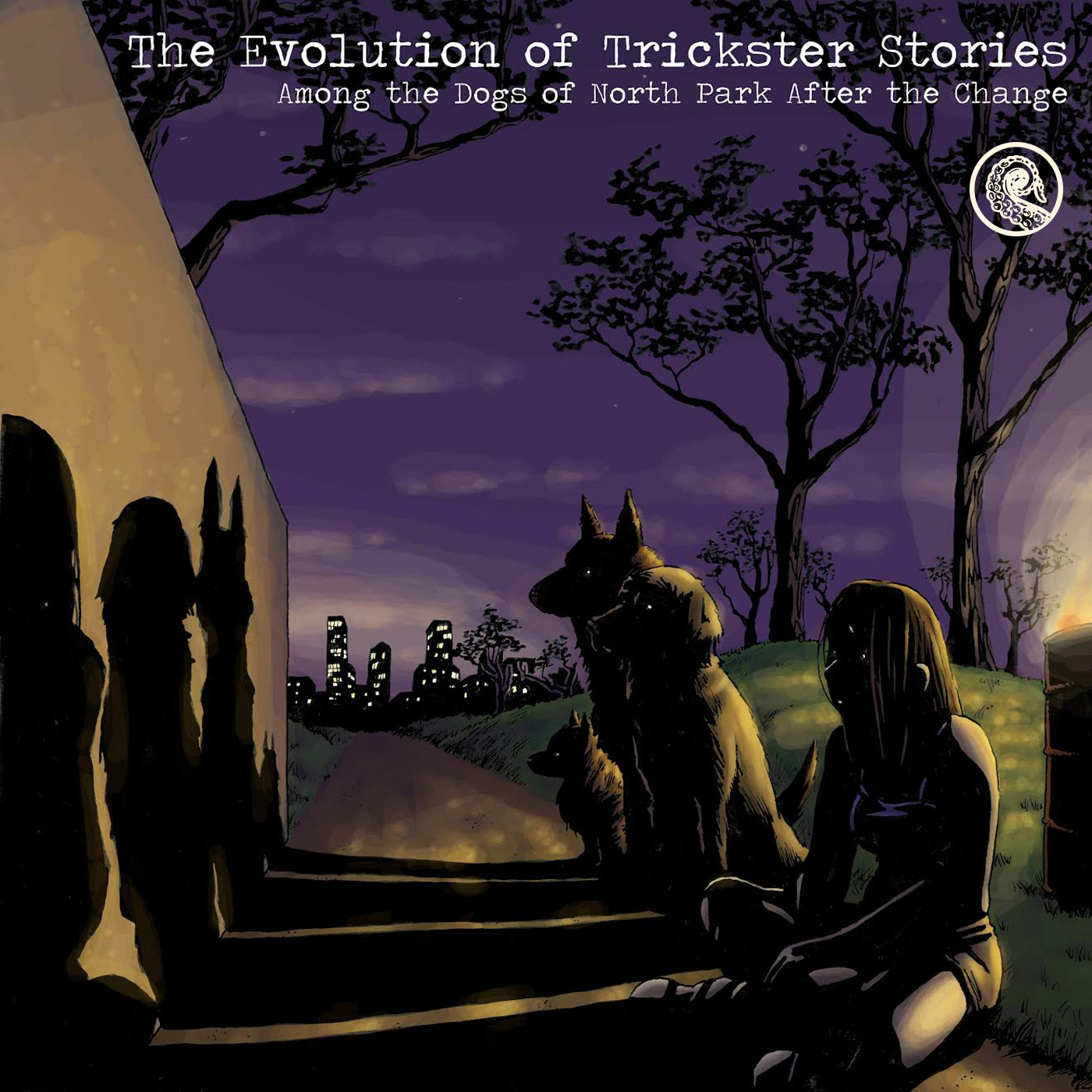 From the beautifully unsettling prose, to Joe Botsch's evocative cover art, to host Norm Sherman's rendition of Gold's resigned and weary voice, to the hauntingly appropriate musical soundtrack, every facet of this harrowing episode swells the heart with a longing to be something better to our fellow creatures.
Go have a listen for yourself. Chances are good that, as with so many stories of the Drabblecast, one listen only leaves you wishing for more. They are the Lays tater chips of speculative literature.
Once you pop, you can't stop. Happy listening.
~
Original pub—The Coyote Road: Trickster Tales, from Viking Press.
Repubbed in The Year's Best Fantasy and Horror: 21st Annual Collection.